Property Damage?
Roofing Contractor Omaha
Call or Email to set up a FREE Damage Assessment. If there is storm damage to your property, the next step will be to connect with your Insurance Company. IDEAL Renovations will provide a FREE Estimate for you to review.
BBB Accredited Business with an A+ Rating
IDEAL Renovations is an Accredited Business with the Better Business Bureau with an A+ Rating.
Licensed, Bonded & Insured
Class B General Contractor licensed in Omaha and surrounding communities, Insured and Bonded. Contact IDEAL Renovations at 402.778.9991 or ideal@idealomaha.com for a FREE Storm Damage Assessment.
Over 10+ Years in Business
Since August 2007, IDEAL Renovations has specialized in Exterior Renovations in the Greater Omaha Area.
Serving Omaha, Gretna, Papillion, Bellevue, Council Bluffs, Bennington, Blair, Fremont, Lincoln and surrounding communities.
402.778.9991
ideal@idealomaha.com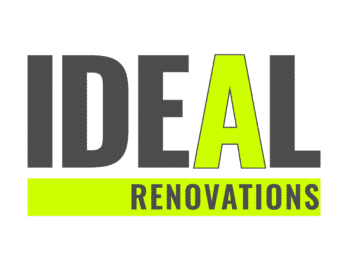 Storm Damage Specialists
Roofing Shingles
Class 4 Shingles
Class 4 Hail Rating
20 – 30 Year Lifespan
Toughest Asphalt Shingle
Flexible, Strong and Durable
Impact Resistant Shingle
Wind speeds Up to 130mph
Potential Discounts Homeowners Insurance
Architectural Shingles
Increasing in Popularity
20 – 30 Year Lifespan
Adds Dimension to Roof
Tougher & Thicker Shingle
2 Layers Bonded Together
Withstand Rain & Snow Better
Wind speeds Up to 120mph
Competitive Pricing
3 Tab Shingles
Most Cost Effective
15 – 20 Year Lifespan
Lighter Weight Shingle
Thinner Shingle
Composed Of One Flat Layer
Most Common Shingle
Wind speeds Up to 60mph
Variety of Colors Available
IDEAL Renovations
View Our Work
Storm Damage Specialists
How Insurance Pays Claims
The Greater Omaha Area is one of the top five markets for Hail Damage Roofing and Siding insurance claims. If you have hail damage to your roof and or siding contact IDEAL Renovations for a FREE Damage Assessment. We eliminate the hassle for our customers of working with insurance companies to maximize hail damage claims. Contact our office to set up an initial damage assessment appointment. After reviewing storm damage to your home, IDEAL Renovations will work with your Insurance Company to reach a fair settlement for your claim. Most insurance claims can be resolved with no cost to the homeowner.